Today, we ate breakfast in Missoula, then drove to Helena and took a boat tour on the Missouri River through the Gates of the Mountains Wilderness. In the afternoon, we drove south to Bozeman, walked around downtown, ate an excellent dinner, and topped off our day with some ice cream. Sadly today was our final full day of our trip.
Black Coffee Roasting Company
This morning, we drove down I-90 back to downtown Missoula, and stopped at Black Coffee Roasting Company for some breakfast and caffeine. We got two "snails" (a croissant-like pastry with Dijon, prosciutto, and cheese), a cardamom knot, and a mixed berry muffin. Mom got a hot chocolate, and the rest of us got some coffee. Once again, the Montana pastries proved to be excellent, and the coffee was delicious as well.
After breakfast, we drove toward Helena, MT, the state capital. We didn't have time to stop at much of anything in the city, and headed north of town to our next destination.
Today's main event was to take a boat tour through the Gates of the Mountains Wilderness. This section of the Missouri gets its name from the Lewis and Clark expedition. We arrived a little early, so we waited at the docks for almost an hour before the 10:00 tour returned. Our tour wasn't scheduled to leave until noon.
The tour company had two boats: one older, uncovered wooden one, and a newer covered one. Mom and Dad choose the newer boat, since it was easier for her to board. They were able to get two seats in the open-air section at the back. Faith and I elected to go on the older Sacajawea since it made a stop at a picnic area part of the way down the river.
The tour was very interesting and informative. As we traveled up the Missouri River, our guides talked about the geography and history of the area, told about the Lewis and Clark Expedition (Lewis named the Gates), and pointed out some of the wildlife, including some deer, a bald eagle, and an osprey. They guides also pointed out many geological features like caves and arches, and many rustic camping sites.
At one point, the boat pulled close to the rocks to give us a closer view of some American Indian pictographs below an overhanging cliff. One of the drawings is a likely a map (walking directions) to the nearest buffalo jump.
Our turnaround point was where the Mann Gulch Fire took place in the summer of 1949. This fire tragically took the lives of 13 "smokejumpers", but also changed the course of forest fire fighting forever. The winds in the gulch created a superstorm, and the fire was moving at least 75mph when it overtook the men. R. Wagner Dodge, the leader of the group, survived by doing something that had never been done before: he set an "escape fire" by burning out a circle, and then huddled down while the fire passed over him. The fire was unable to burn the already charred ground, but the winds actually levitated him three times as he covered himself with his protective suit. At the moment, he didn't know if it would work or not, but it turned out to be a successful last resort.
On the way back, our boat stopped at the Meriwether Picnic Area so everyone could walk around a while. The larger boat didn't make this stop.
As we traveled upstream, a storm suddenly appeared, and we got rather wet while we attempted to roll out some canvas to cover our seats.
Soon the rain subsided a little, and we finished the journey and arrived safely back at the docks.
Back on dry land, we piled into the car and drove south towards Bozeman. The rolling, dry, grassy hills were familiar to us after coming up from Yellowstone. We were running a little early, but decided to go on to downtown Bozeman and see if the restaurant would take us early for our dinner reservation.
We didn't realize that the restaurant, Revelry, only served a limited menu in the afternoon off-hours. So, while Mom and Dad waited at the restaurant, Faith and I walked a block over to Bozeman's main drag and went in some stores to kill some time. If you have the time, you could easily spend a full day in downtown Bozeman. There were countless neat stores and outfitters – something for everyone.
Soon, it was finally late enough that we could order some real food, so we returned to Revelry and ordered some dinner. To start, Faith and I split a Montana huckleberry and cherry salad (pickled huckleberries & cherries over tender spring greens with grilled country bread, sea salt whipped brie, Nueske's bacon, spicy radish, and candied walnuts in a Riesling vinaigrette), Mom got a house salad (local greens, cherry tomatoes, Spencer's marinated olives, sliced cucumbers, house-made smashed garlic croutons, herb vinaigrette), and Dad got a Brussels Caesar (organic greens, umami rich Caesar dressing, Brussels sprouts, croutons, Grana Padano cheese). The salads were incredible, especially Dad's Caesar salad.
For the main course, Faith and I split the charcuterie board (which had smoked and grilled pork belly, house-made bread, bison pâté, spicy ham, pickled huckleberries, goat cheese, herbed gouda, pickled celery, mustard, and a few other things) and the cast iron-seared bison meatloaf. Mom got a "Montana Burger" (smoked cheddar, Nueske's bacon, house BBQ on a house-made potato bun), and Dad got a Montana black angus ribeye (char-grilled and painted with sea salt, toasted garlic & Cabernet Sauvignon butter, Lyonnaise potatoes, grilled asparagus, carrot jus, and a sauce made from the smokehouse drippings). All the food was excellent; this was a special and memorable meal to cap off our trip.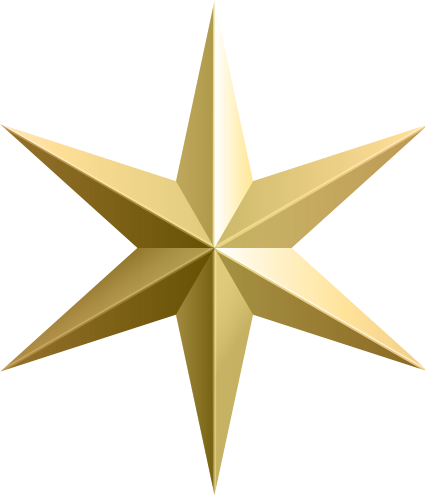 An all-around excellent meal – everything from start to finish was exceptionally good.
* – Would definitely visit again
** – Exceptional, must visit if you're in the area
*** – Worth making a special trip to eat there
After dinner, we drove to our hotel to check in, unpack, and begin the daunting task of fitting everything back into its TSA-designated spot for the trip home. I'm glad we allowed a little extra room when we flew out, otherwise it would've been tough to fit all our souvenirs and miscellaneous leftover snacks into our luggage. Additionally, I had to disassemble our cameras and lenses, and make sure they were packed safely. Even with the pre-planned extra space, it was a tight squeeze.
Since you can't fly with bear spray (not even in a checked bag), we needed a way to dispose of it. Unfortunately, buying bear spray is basically money down the drain if you're flying, but it's incredibly important to have, even if you aren't going into the backcountry. It's not cheap ($40-50 per bottle), but saves many lives every year. We found a Montana State University student who was an avid camper working at the front desk of the hotel, and he happily took our leftover spray. I did learn that if you are only visiting one area, you can find places that will rent the spray to you. You can also donate it to the National Parks for rangers to carry.
After we'd gotten a satisfactory amount of packing/cramming done, we decided to take a break for one last ice cream run. We contemplated going to the Bozeman location of Sweet Peaks, but instead we decided to try Genuine Ice Cream Co. on the outskirts of downtown Bozeman. It was very good, though not as good as Sweet Peaks.
The Best Things we Saw Today
The best thing I saw today was… "the boat tour and downtown Bozeman".
The best thing I ate today was… "the lyonnaise potatoes at dinner and the berry/Brussels salads. The 'snail' at breakfast gets an honorable mention".
The best thing I saw today was… "the boat tour and downtown Bozeman".
The best thing I ate today was… "the smoked pork belly and sourdough at dinner".
The best thing I saw today was… "the boat tour".
The best thing I ate today was… "the ribeye at Revelry".
The best thing I saw today was… "the boat ride".
The best thing I ate today was… "the house salad and Brussels sprout Caesar at dinner".
Tomorrow, we'll fly out of Bozeman back home to North Carolina.
– Isaac, Faith, Jerry, and Amy