Today was our final day in Glacier National Park. We visited Polebridge Mercantile in the North Fork area of the park, did one last hike at Avalanche Creek, saw Sacred Dancing Cascade, and then drove south to Missoula. We ate some barbecue for dinner, got some ice cream, and then visited the campus of the University of Montana in the evening.
In the morning, we traveled to yet another area of the park we hadn't visited yet: the North Fork. This remote section of the park is rarely visited, especially compared to the others areas we'd been too. The landscape is unique, as the elevation is much lower than the rest of the park. The road follows the North Fork of the Flathead River, thus the name.
After packing up and saying goodbye to the Bearhat Cabin in Hungry Horse, we headed north towards the North Fork. I made the mistake of taking the route on our GPS that would supposedly save us five minutes (the North Fork Road), rather than going with the suggested route (the Inside North Fork Road). Huge mistake. The North Fork Road was probably the worst road I've ever been on, at least in America. It was 30+ miles of gravel (maybe even more), with lengthy sections where the road was a washboard. There were times we were going less than 5mph, and still could hardly stand it.
At least the scenery was nice, when we could see it. Mostly, there was just a massive cloud of dust all around us. We did see a handful of deer, and had some great views of the river. Finally, we arrived at some smoother roads and a sign that welcomed us to our destination: the tiny town of Polebridge, MT.
Polebridge has one mercantile, a saloon, a hostel, and a few small houses. It's an extremely remote community, and honestly it's quite amazing that anyone lives out there at all. That said, the existing amenities are actually quite charming, and we were glad we'd made the drive out there.
We headed into the Polebridge Mercantile to get some breakfast. It's a neat store, stocked with backcountry essentials, souvenirs, basic provisions, and best of all, fresh-baked pastries. The pastries are the main reason anyone bothers to comes out this far.
We were planning on this being our only meal until later this evening, so we weren't shy when we ordered. We got three huckleberry bear claws, a spinach-cheese roll, a mixed berry pastry, a huckleberry crumble bar, four pineapple-coconut macaroons, four huckleberry macaroons, and some coffee and milk. The pastries were all amazing. We saved the macaroons for a car snack later, and reserved the crumble bar and mixed-berry pastry for tomorrow's breakfast. Everything was so good that I went back and got another pastry that intrigued me, a "poppy roll", which had poppyseeds, fudge, and chocolate chips. Great decision; it was probably the best thing I had, and definitely the most unique.

The combination of excellent food and a unique atmosphere make this a special place to visit! Plus, the drive out gives visitors a chance to see the beautiful North Fork area of Glacier National Park.
* – Would definitely visit again
** – Exceptional, must visit if you're in the area
*** – Worth making a special trip to eat there
Inside North Fork // Apgar
I was hoping to have time to visit one of the many beautiful lakes in the region, specifically Bowman Lake or Kintla Lake. Unfortunately, since we were tired, we'd gotten a later start this morning. We decided to skip the lake(s) (plus, the roads were likely closed, as the park only allows a small number of visitors due to limited parking) and head back toward greater civilization and the west entrance of the park.
Concerned for the life of our rental car, we took the Inside North Fork Road back, stopping a few times to take some pictures of the incredible scenery. We saw a gigantic golden eagle in a tree just off the road, and were able to observe it up-close for a little while. It was a magnificent bird, and an incredible site to behold.
Soon, we arrived back near the shores of Lake McDonald, where we stopped at the tiny lakeside village of Apgar. A couple days ago, we'd briefly stopped in the park's Apgar Visitor Center, but hadn't been in the village proper. There were several neat gift shops, equipment rental stores, and the longstanding Eddie's Cafe. We stopped in the Montana House gift shop for a while and purchased a few small locally made crafts to take home.
Trail of the Cedars // Avalanche Creek
Sadly, it was almost time to leave Glacier, but we wanted to make a couple final stops. First, we wanted to do one last short hike at the Trail of the Cedars. This boardwalk loop trail goes through a Pacific Northwest rain forest, through giant moss-covered trees. It was noticeably drier than our trip to the Hoh Rain Forest in Olympic National Park, but still reminiscent of that part of the country.
At the far end of the loop, the trail branches off and follows Avalanche Creek up to Avalanche Lake. We didn't have time to go all the way to the lake, but we did hike upstream for a while along Avalanche Creek as it thundered and carved its way through a red rock canyon.
Mom and Dad regretted not buying a couple things back in Apgar, so while we hiked around, they went back and revisited the Montana House. After Faith and I finished up at Avalanche Creek, we crossed the road and walked alongside McDonald Creek (which is less roaring cascades and more of a broad river) until they returned.
We'd saved Sacred Dancing Cascade, one of two main waterfalls along McDonald Creek, for last, because we knew Mom could access it. Even though we'd driven by many times by now, we hadn't stopped yet. There's an overlook near the top, and then a trail takes you down to a rocky beach area and a bridge that crosses the creek. It was beautiful, and I still can't believe how clear the water was.
Lake McDonald // Leaving Glacier
For one final time, we drove past Lake McDonald to exit the park. I don't know that I've ever been more sad to leave a place I've visited. In my experience, I and most people hit a wall sometime around days 9-12 of a trip where everyone is ready to go home. At Glacier, I didn't feel this way at all. I wish I could've stay the rest of the summer, or maybe forever.
Back on major highways, we drove south towards Missoula, passing on the opposite side of Flathead Lake from our northbound journey. I slept almost all the way back to Missoula, so I don't have much to share about the drive.
Dinner - The Notorious P.I.G.
In Missoula, we stopped at the Notorious P.I.G. for dinner, since it was closed for lunch when we attempted to visit on Independence Day. We ordered a handful of combo platters to try, plus a rack of ribs. Between all our plates, we had brisket, tri-tip, ribs, pork, turkey, slaw, beans, mac & cheese, BBQ pork rinds, and the aforementioned ribs. The ribs weren't great, but the rest of the meat was very good. The BBQ pork rinds were especially good.
After dinner, we drove to our hotel a couple exits up I-90. After unloading and resting a while, we headed back into town to Big Dipper Ice Cream, a local joint with homemade flavors. I got four half scoops (cardamom, maple walnut, huckleberry, and mocha chip), while Dad got a huckleberry milkshake, Mom got a scoop of huckleberry, and Faith got a scoop of El Salvador coffee. Everything was excellent; I'd highly recommend this place.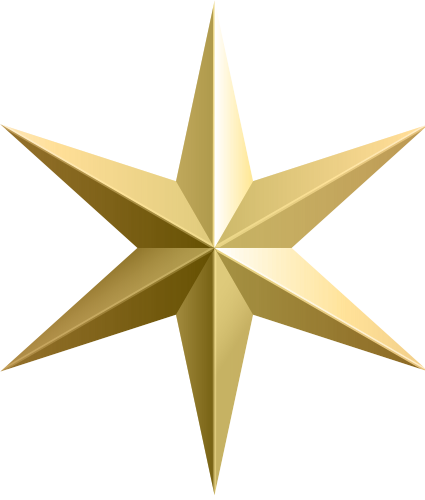 A cool, old-school ice cream join with outstanding desserts. Stop by if you're in Missoula!
* – Would definitely visit again
** – Exceptional, must visit if you're in the area
*** – Worth making a special trip to eat there
We finished up our dessert and drove over towards the University of Montana. There's a road that loops through campus, so we drove through to see the sights. There was a large herd of deer grazing on the grounds. Dad and I walked in the open football stadium to take some pictures…we have bad memories of seeing this stadium on TV during a tough App loss back in the late 2000's Armanti Edwards era. It's a beautiful stadium and campus.
Back on the interstate, we headed back to the hotel, enjoying a nice sunset on our drive.
The Best Things we Saw Today
The best thing I saw today was… "either the golden eagle, or the waterfalls at Avalanche Creek".
The best thing I ate today was… "the chocolate poppyseed turnover from Polebridge".
The best thing I saw today was… "Polebridge Mercantile".
The best thing I ate today was… "the spinach artichoke pastry and huckleberry bear claw".
The best thing I saw today was… "either Sacred Dancing Cascade or the golden eagle".
The best thing I ate today was… "the coconut-pineapple macaroon from Polebridge".
The best thing I saw today was… "one last look at the mountains in Glacier".
The best thing I ate today was… "the huckleberry macaroon from Polebridge".
Sadly, tomorrow will be our final full day out west. We're going to take a boat tour on the Missouri River near Helena, and then will travel south to Bozeman to fly home early Saturday morning.
– Isaac, Faith, Jerry, and Amy