Greetings one, greetings all. I thought I'd give a quick update into the lives of the Church family and maybe share a little about some not-so-grand adventures of ours.
First of all, it took all of us a solid month to recover from galavanting around the North, land of no biscuits, lots of seafood, and terrible traffic. It may have been a "vacation", but that much travel is anything but relaxing, no matter how much fun we had.
This fall, I officially started graduate school at ASU (MS of Accountancy), and Mom and Dad carried on with their routines back in the ol' Granite Falls. Our lives, as usual, got pretty crazy (aka back to normal), so unfortunately I have no ridiculous travels on which to report.
<Side note> My friend Brian Miller did write a hilarious article involving me, food trucks, and lobster rolls. You should check it out if you have time. </Side note>
Anyhow, I [barely] survived my first semester of graduate school–or as my peers often affectionally refer to it, "Accounting Death Camp"–and now have time to concentrate on far more pleasurable things, such as watching movies, cleaning house, playing various instruments, reading (just kidding, I'm far too sick of thick textbooks to do that yet), and best of all, finally spending some quality time with friends and family. Plus, Christmas–the wonderful season of Advent, parties, lights, and desserts–is upon us, leaving no lack of opportunities for merriment and weight-gaining.
Oh and I forgot to mention: ASU won the SunBelt and is headed back to the Camellia Bowl to face Toledo University!!! The game will be on December 17 at 5:30pm at the Cramton Bowl in Montgomery, AL. Which brings me to the reason for writing this blog post…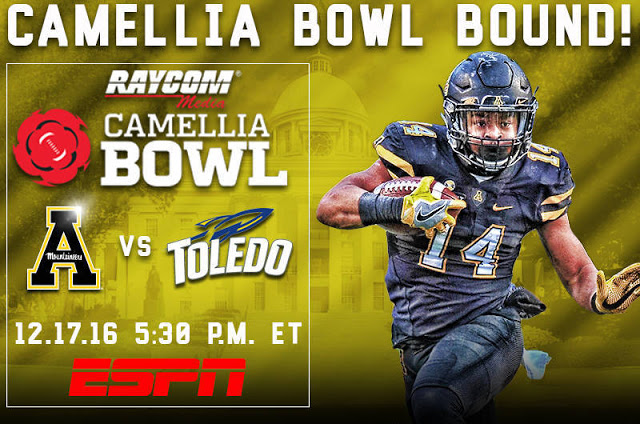 For those of you who know Dad well, you know it's a practical guarantee that we're going to the bowl game. Even though it's close to Christmas (sorry Mom), we're always looking for fun involving App football, as has been our family tradition for many years. The Camellia Bowl is a great bowl for App: it's not a long drive; it's at a convenient time; the weather is usually great. However, there is one problem: there is N O T H I N G to do in Montgomery.
Seriously, if you check TripAdvisor for 'Best Things to do in Montgomery', #6 is 'Shooting Ranges'. Not kidding. Numbers 1-5 are mainly empty brick buildings. There's a cool Civil Rights Museum, but there's only so much time you can spend in a museum that may not even be open when you're down there.
In hopes of spicing the trip up a bit, Dad and I are going down a few hours out of the way through Chattanooga and Birmingham (rather than Atlanta's vicious traffic) to hopefully see some sights, do some Christmas shopping, and *GASP* eat some food, namely the '4 B's' of good food: barbecue, bacon, biscuits, and bakeries. Since I now have all this free time on my hands (Thanks, Christmas break!), I thought I'd break out the blog again and document some of our travels.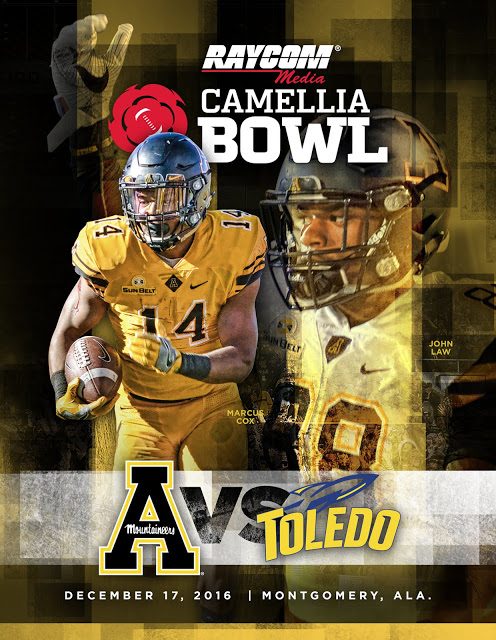 Who knows what this trip will hold…maybe nothing eventful, but hopefully a lot of fun memories.
Happy bowling, and GO MOUNTAINEERS!