Today we left Colorado and headed north to Wyoming. After waking up early and loading the car yet again, we left our hotel to seek out some breakfast.
For breakfast, we drove to the Jessup Farm Artisan Village – the same place we went last night for ice cream. This time, we stopped at Bindle Coffee for some pastries and drinks. Before we even ordered, I knew this was going to be an excellent choice by the menu and the rapidly forming long line. I went inside to order, while everyone else found us a table outside. It was a cool morning, but still pleasant in the bright sunlight.
Dad and I got medium roast drip, Mom got a mocha latte, and Faith got an iced americano. We got a sampling of pastries to try: a pear frangipane royale, a morning bun, a vanilla plum cruffin, a maple knot, a pumpkin pecan muffin, and a mini chocolate croissant. Everything was outstanding, especially the pastries. The maple knot was world-class, and the vanilla-plum cruffin was a delicious flavor combination I'd never had before.
My only regret was not going back to get every other kind of pastry to try, and to get another maple knot. I would have, but the line was even longer by the time we finished the first round.
By the time we left, a lady was setting up a flower truck outside the shop. We all thought that was a neat business idea.

A rare combination of phenomenal pastries and great coffee under one roof – Bindle has top-notch baked goods with creative flavors, plus delicious coffee that they roast themselves.
* – Would definitely visit again
** – Exceptional, must visit if you're in the area
*** – Worth making a special trip to eat there
Leaving Bindle, Mom and Faith decided they wanted to look for some kind of a baby outfit at a nearby T.J. Maxx, so Dad and I dropped them off and went on a mission of our own. We drove over to Colorado State University to see their campus and football stadium. Both were beautiful, as was the entire city of Fort Collins. It doesn't have any mountains, but it does have lots of amenities, and is smoothly navigable.
We drove back to pick up Mom and Faith, stopped by a USPS box to drop off a couple postcards, and headed on our merry way.
Soon, we left Colorado and crossed into Wyoming. The drive was pretty, but mostly flat, with mountains in the distance. We stopped briefly to take a picture of the Colorado and Wyoming welcome signs – you might recognize the Wyoming welcome sign from last year's trip. It was extremely windy (there was a high wind advisory for the morning), and Dad almost lost his hat getting out of the car to take the pictures. Consider that foreshadowing…
Arriving in Laramie, we stopped for gas, and then left the city to go up into the mountains.
Our scenic destination of the day was the Snowy Range in Medicine Bow-Routt National Forests. It's a short drive outside of Laramie (less than an hour one-way), so I figured it would be a nice scenic detour before it was time to go to the football game.
Just past the tiny town of Centennial (population 270), we stopped at the Snowy Range Visitor Center, which is operated by the US Forest Service. The center had some maps and free stickers, but no other amenities – not a restroom nor even a trash can! 
Shortly after the visitor center, we left the main road and turned on Barber Lake Road, which is a narrow, sparsely-maintained but paved road that passed alongside a steep canyon and a river. The mountainsides were dotted with beautiful yellow aspens, and the scenery was very nice overall.
Soon, we re-emerged back onto the main scenic byway, and continued west. We skipped Brooklyn Lake Road for sake of time, and began climbing up, dancing in and out of the forests as the tree line fluctuated.
Our first stop on the byway was Libby Lake, which is down a bumpy but short gravel road. At the end of the road, our endurance of the jostling was rewarded with a gorgeous view of the lake and surrounding mountains. There's also a small picnic site by the lake, but any picnickers' sandwiches would have blown clear back into Colorado if they tried to eat outside today.
Libby Flats Observation Area
Next, we crossed the Snowy Range Pass, and I took a frigid walk to the Libby Flats Observation Area. It was so cold that I didn't even take any pictures from the tower. My journey back to the car turned into a frigid run rather than a walk.
Our next stop was the highlight of the scenic byway – Mirror Lake and Lake Marie. These picturesque lakes are surrounded by the rocky peaks of the Snowy Range. The turquoise-tinted water was amazingly clear, although very choppy from the high winds.
A short distance past the two lakes, we stopped at Silver Lake Campground for another great view. I somehow forgot to take a picture of Silver Lake, but it was very pretty…you'll just have to take my word for it. Sorry, I have trouble remembering to document things whilst I'm freezing to death.
We decided to make one last pullout on the byway before turning around: the Ralph Hesson Fishing Platform. This was supposed to be a good area for wildlife watching, but unfortunately we didn't see anything. From here, we turned around and started driving back towards Laramie, enjoying the scenery from the car.
Back in Laramie, we tried to eat at a place I'd seen recommended called Alibi Wood Fire, but unfortunately it was flooded with football fans, most of them App State fans. Running short on time, we decided there was no way we could manage the wait with such a big crowd, so we began looking for another option.
Dad and I ended up eating in an Irish pub called O'Dwyer's Public House, while Mom, Faith, and Walker decided to drive over to Cheyenne to find food and kill time during the game. Dad and I got a reuben with pub chips, country fried steak and colcannon with gravy, and a beef pasty. The food was very good, especially the reuben. The portions were huge, especially the pasty; we didn't get anywhere close to finishing it. The restaurant itself was in an interesting building – it was dome-shaped, and we could hear the conversations of the table on the opposite side of the room because of the acoustics.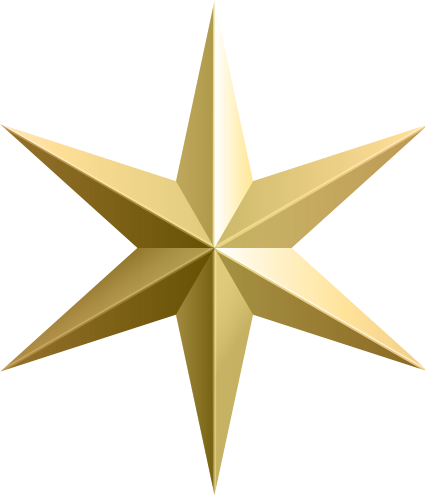 Good, hearty food and generous portions. The reuben in particular was very good.
* – Would definitely visit again
** – Exceptional, must visit if you're in the area
*** – Worth making a special trip to eat there
Dad and I walked to War Memorial Stadium, where we watched yet another disappointing game for the Mountaineers. I have never seen a team dominate a game so completely and still lose.
Wyoming's stadium was a great place to experience a game. Their cowboy-themed intro was neat, and I thought the end zones with the mountains were exceptional enough that App should copy them. The ROTC operated a cannon that fired after every Cowboys touchdown, making most of the crowd jump. Appalachian had a crowd of about 2,300 fans attending, which I thought was excellent for a road game so far away. The stadium also had the least security I've seen at a major NCAA event – I've seen Walmarts with better security. I'd speculate that half the people in the stadium were exercising their 2nd Amendment rights, so I guess they figured that was plenty of security for the middle of nowhere in Wyoming.
Mom and Faith returned from their adventures in Cheyenne, which involved an Italian dinner and some shopping. Along the way, Faith took some nice photos at sunset of a windmill farm beside I-80. They conveniently picked us up right outside the stadium after the game was over.
We'd originally planned to drive to Lander, WY (almost four hours away) to spend the night after the game. At the last minute, I cancelled that reservation and instead made us one in Rawlins, WY, which is only an hour and a half west of Laramie via I-80. It was a good decision; we were all tired and dejected after a long day and a longer football game.
Here's a brief video from today.
The Best Things we Saw Today
The best thing I saw today was… "Mirror Lake and Lake Marie".
The best thing I ate today was… "the maple knot and the vanilla plum cruffin".
The best thing I saw today was… "the Snowy Range and the windmills near Cheyenne at sunset".
The best thing I ate today was… "the morning bun and my salad at dinner".
The best thing I saw today was… "actually the worst thing I saw was Appalachian totally dominating an opponent and still managing to lose".
The best thing I ate today was… "pastries, especially the vanilla plum cruffin and the maple knot".
The best thing I saw today was… "Mirror Lake".
The best thing I ate today was… "the maple knot".
Tomorrow, we'll travel northwest across most of Wyoming. We'll spend the next week in the Tetons and Yellowstone.