Today marks our final day in Yellowstone National Park. I planned it to be a bit of a "cleanup" day, if you will. We visited Old Faithful, the Upper Geyser Basin, Grand Prismatic Spring, the Lower Geyser Basin, Fountain Paint Pots, and the Firehole Canyon. In the afternoon, Faith and I hiked to Fairy Falls via Grand Prismatic Overlook.
Breakfast // Old Faithful
Another early start took us from Island Park to West Yellowstone, and then to the west entrance of the park. From the entrance we followed the Madison River to Madison Junction, and then turned south on the Grand Loop Road to go to Old Faithful. The Old Faithful area is definitely tourist central for Yellowstone. There are several hotels, a cafeteria, many gift shops, an art and photography shop, and a large visitor center.
The first order of business was to find something to eat. All the dining in the parks was take-out only for the summer (not because of COVID, we learned, but because they couldn't find staff to hire). First, we tried the Old Faithful Snow Lodge, but were unimpressed with their offering of cold breakfast sandwiches and a single microwave in which to heat them up. After much deliberation, we settled on the Old Faithful Lodge Cafeteria, which had some limited hot offerings, and most importantly, coffee. I wound up getting a very delicious lemon poppyseed muffin (as did Faith), and Mom and Dad got a bit larger breakfast. Mom got a blueberry muffin and mandarin oranges, and Dad got a lemon-poppyseed muffin and biscuits and gravy.
It couldn't have been more perfect timing to see Old Faithful erupt. We took our breakfast to a bench outside and ate, then watched the eruption. It was definitely neat to see, but the crowds and commercialization definitely detracted from the experience. In the distance, we could see Daisy Geyser and a couple others erupting.
Old Faithful Inn // Lunch
Post eruption, it was almost time for the Old Faithful Visitor Education Center to open. We decided to wait in line to enter, and perused the exhibits for a while. The center has many fascinating displays and is highly informative; it's definitely worth a stop.
After our educational experience, we decided to visit the historic Old Faithful Inn. The lobby is timber-framed, and has an impressive 85-foot tall fireplace. There's also a nice gift shop and usually a couple dining options open.
While the opportunity presented itself, we decided to grab some to-go sandwiches and chips for lunch. Faith and I hadn't eaten a big breakfast, so we decided to eat our sandwiches on a bench outside the inn while we all watched Old Faithful erupt once again.
Mom and Dad decided to take their lunch somewhere for a picnic while Faith and I explored the Upper Geyser Basin. There's a trail that runs from Old Faithful to Biscuit Basin, which would be our designated meeting point. The first destination was Geyser Hill, just up the hill above Old Faithful. This plan was quickly derailed when a bison grazing close to the path prompted a National Park Ranger to close down the area. Personally, I thought it was far enough down the hill that it didn't pose any real danger (plus it was much farther away than the bison we saw at Mud Volcano). But, I'm not the expert on the matter, and I'm sure they wanted to be extra cautious since there were dense crowds. While we waited to see if the bison would leave, we were able to enjoy some nice views of the Firehole River.
Forced to take the long way around, we backtracked and restarted our journey to Biscuit Basin, bypassing Geyser Hill via another path to the south. We determined it wasn't worth backtracking to revisit the top of the hill. We quickly came upon Blue Star Spring and East Chinaman Spring, and then had a long walk before we reached any other hydrothermal features.
Next, we arrived at Castle Geyser, Tortoise Shell Spring, Shield Spring, and the Crested Pool.
As we crossed the Firehole River by South Scalloped Spring, we could look back and see Old Faithful erupting a third time.
We passed several other minor, but beautiful features, and walked past Grand Geyser (the eruption time was too long to wait on), soon arriving at Giant, Bijou, and Turtle Geysers.
Next, we arrived at Grotto Geyser, and then passed the "Bottomless Pit" on our way to Morning Glory Pool.
From here, we headed downhill through the last stretch of features between us and Biscuit Basin. We stopped for a while at the Artemisia Geyser, thinking it was about to erupt, but it turned out to be a false alarm.
Finally, we reached Biscuit Basin. While we'd been walking through the geysers, Mom and Dad had eaten their lunch by a lake somewhere, and Dad had explored a bit of the Black Spring Basin.
Midway Geyser Basin // Grand Prismatic Spring
By this point in our Yellowstone travels, I was getting pretty tired of boardwalks and crowds. So, we decided it was time for one last hike before we left the park this evening. Inconveniently, our next stop was the Midway Geyser Basin, where the crowds are bested only by Old Faithful. Thankfully, there's a nice hike that allows you to bypass most of the boardwalk crowds and see the primary features of the basin at the same time.
The Fairy Falls Trailhead first takes you to the Grand Prismatic Overlook, which has a full view of the Grand Prismatic Spring. It's a short climb up the hill to the overlook. From there, you can also see the other main features of the Midway Geyser Basin in the background (from L to R): Opal Pool, Turquoise Pool, and Excelsior Geyser Crater. The overlook was extremely crowded, mainly with people who only wanted to take selfies rather than appreciate the view.
Quickly leaving the crowded overlook, we continued on the same trail to Fairy Falls. The falls is a 5.4mi round trip, which is thankfully lengthy enough that it deters the masses. The falls are 197ft high, and the water scatters as it drops, giving the water its dainty appearance. There was some other great scenery along the way, and we also saw some tiny wildlife.
Because some storm clouds were on the horizon and we could hear some distant thunder, we didn't stay long at the falls. On the return trip, we took the low road trail bypassing the Grand Prismatic Overlook, which offered a different perspective of the pool.
This was a fairly easy, flat hike, but was extremely dusty. If I'd had a mask on me, I would've put it on just to avoid getting dust in my nose and mouth. By the end, we were both coughing a lot and had to drink extra water. Just off the parking lot, we observed Steel Bridge Pool and another section of the Firehole River.
Lower Geyser Basin // Great Fountain Geyser
Worn out and dust-choked from our hike, we briefly rested in the car, and decided to finish up with some less involved activities. So, we drove north to the Lower Geyser Basin, and turned onto Firehole Lake Drive. There are a variety of thermal features just off the road, including several geysers.
It was now around 14:00, and we noticed that the sign at Great Fountain Geyser predicted that it would erupt sometime between 14:30 and 16:00. Since we were drained, we elected to stick around and wait. In the meantime, we could see White Dome Geyser erupting in the distance.
Near the bottom of this post, there's a video of the eruption.
After Great Fountain's eruption, we had two more stops before we'd leave Yellowstone for good. The first was Fountain Paint Pots, a collection of boiling mud and fumaroles.
For the finale of our Yellowstone visit, we drove the one-way Firehole Canyon Drive, which passes by the river and a waterfall. It was a lovely close to our time there.
Dinner // West Yellowstone
As we followed the Madison River on our way out of Yellowstone, we saw some more wildlife, including a herd of elk, a lone bison, and a canine of some sort (probably a coyote, but I couldn't get a clear picture because it was moving so quickly).
About a 30 minute drive later, we arrived back in West Yellowstone just before 18:00. We stopped at Las Palmitas, a Mexican restaurant in an old school bus, for dinner. We all got quesadillas: chicken for Mom, steak for Dad and Faith, and carnitas (pork) for me. The quesadillas came with beans, rice, pickled vegetables, and sour cream. It was wonderful, and the restaurant-in-a-bus-thing is neat. This was probably our most surprising meal of the trip so far, and I would highly recommend it to anyone.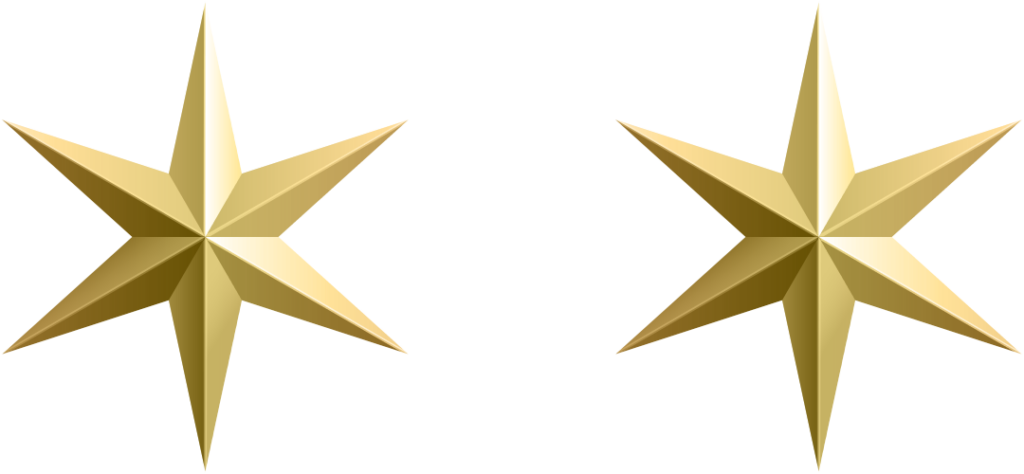 Not at all what I expected out of an old bus! Amazing Mexican food in a quirky setting.
* – Would definitely visit again
** – Exceptional, must visit if you're in the area
*** – Worth making a special trip to eat there
After dinner, we stopped at Espresso West to get some a decaf huckleberry iced white mocha (coffee is too complicated nowadays) for Faith, and Montana-made Wilcoxson's ice cream for the rest of us. Mom got huckleberry and maple nut, and Dad and I got huckleberry and Graham Slam!, which is cookie butter ice cream with chocolate-covered honeycomb pieces. I liked the Graham Slam! better than Dad, but the huckleberry was excellent.
After finishing up our ice cream and finding a restroom in a downtown gift shop, we began our journey north towards Glacier National Park. In total, it's about a 6-7 hour drive north to the closest entrance of Glacier National Park. I knew we wouldn't been able to do that in one day when planning this trip, so I booked us a hotel in Butte, MT, roughly halfway. The drive to Butte took us through the Madison River Valley, which provided some of the most stunning landscapes of the trip so far. As we drove up US-287, we were flanked by two thunderstorms, each presenting a flickering lightning show while we rode into a sunset-painted sky. It was a surreal experience, like something out of a movie.
Yellowstone Closing Thoughts
I meant to take us by Quake Lake and Hebgen Lake on the way out of West Yellowstone (it's a negligible short detour), but I completely forgot.
We had to skip several things in Yellowstone, including everything on the road where it's closed from Tower-Roosevelt to Canyon. Among the things on my list: Tower Falls, Mt. Washburn, Calcite Springs, and the Dunraven Pass.
I found the Upper/Middle/Lower Geyser basin names confusing at first. They're not in order from north to south, but rather, are ordered by going uphill or downhill. Lower Geyser Basin is the northernmost, and Upper Geyser Basin is the southernmost.
Some bear safety tips: Always carry bear spray, and know how and when to use it! Yes, it's expensive, and no, you can't fly home with it (even in your checked bag) – but, it's not worth risking your life. Bear spray is incredibly (almost perfectly) effective at preventing bear attacks. Also be sure to make noise on trails, especially when coming up to dense forest or when you approach a blind corner. Yell, use the safety whistle on your backpack, etc. – whatever works for you, do it.
Side note: those little jingly bear bells are basically worthless. Bears have roughly the same sense of hearing as a human, so the next time you're around someone with bear bells, notice how close you have to be to hear them. For me, it was nearer than 10 feet.
Finally, a word of advice if you ever visit: don't be stupid. We saw many people doing incredibly dangerous things. A woman was walking on very fragile ground off the boardwalks at Norris Geyser Basin; a man with a double stroller blew right past the park ranger stopping traffic for a bison on Geyser Hill; many others were generally inconsiderate, bumping into other people on the boardwalks while trying to take a selfie or get a picture. Yellowstone can be a dangerous area, and the boardwalks and guard rails are there for a reason. Every so often, someone falls into a hot spring and is scalded to death. That's no one's ideal vacation.
All this [above] is no reason to be freaked out about visiting Yellowstone. We had a wonderful visit, and never once did we feel unsafe. Just be aware of your surroundings, follow the guidelines made by the experts, and you'll have a great time!
The Best Things We Saw Today
Great Fountain Geyser was probably the highlight of the day for all of us, so some of these answers might actually be second place.
The best thing I saw today was… "the Morning Glory pool and the sunset drive through the Madison River Valley".
The best thing I ate today was… "my carnitas quesadilla at dinner".
The best thing I saw today was… "Grand Prismatic Spring".
The best thing I ate today was… "my huckleberry iced mocha after dinner".
The best thing I saw today was… "Great Fountain Geyser and Old Faithful, and our drive after dinner".
The best thing I ate today was… "the steak quesadilla from the Mexican food bus".
The best thing I saw today was… "Great Fountain Geyser and Old Faithful".
The best thing I ate today was… "our lunch, because we ate by the lake".
Note that Mom and Faith did *not* list the drive after dinner, because they were sound asleep in the backseat.
There's a rather long sequence in here of Great Fountain Geyser erupting, so feel free to skip it if you think you've seen enough. It erupts for about an hour, but I cut the video off long before that.
– Isaac, Faith, Jerry, and Amy