Wimberger's Old World Bakery
Faith and I woke up early and drove a short distance down the road to Wimberger's Old World Bakery and Delicatessen, a German bakery that also sells German pantry essentials, specialty items, deli meats, sausages, and cheeses. We got a variety of pastries to try, and brought them back to the house for everyone's breakfast.
Pictured, left to right: plum cake, apple strudel, streuseltaler (Bavarian cream filled pastry topped with marzipan and powdered sugar), two pretzels, ham and cheese pocket, blueberry streusel, and a cinnamon twist. All the pastries were outstanding, especially the cinnamon twist. We polished everything off except ⅔ of a pretzel, which we packed up for a snack later in the day.
Wimberger's Old World Bakery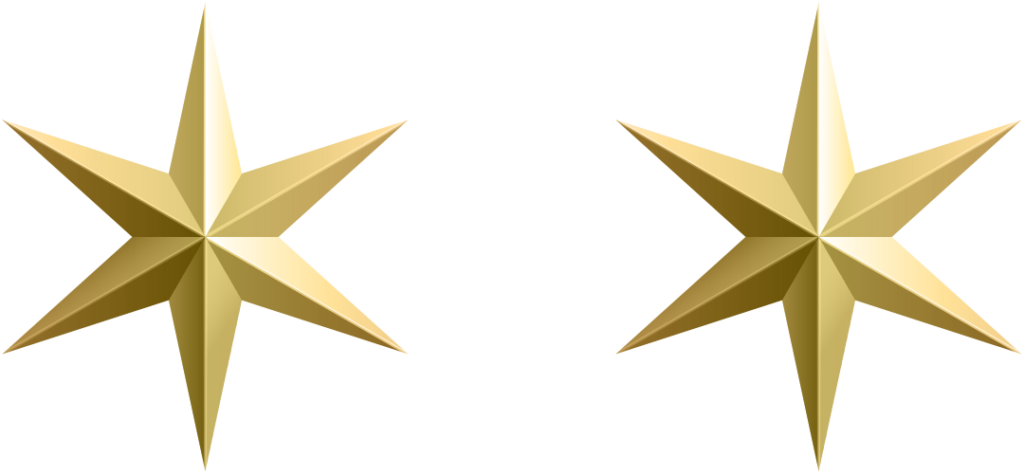 Wimberger's is a rare combo of quality and value. I would have loved to have stayed and sampled everything they had!
* – Would definitely visit again
** – Exceptional, must visit if you're in the area
*** – Worth making a special trip to eat there
After breakfast, Abby and Ian headed off to work; Faith and I loaded up Ian's truck, made a pit stop for petrol, and started south on I-25. We drove past Pueblo, and continued on towards our destination for the day: Great Sand Dunes National Park and Preserve. The park is about 85 miles SSE of Colorado Springs, although it takes nearly 170 miles on the road due to the Sangre de Cristo, Wet, and Greenhorn mountain ranges.
On the drive south, we enjoyed views of the surrounding mountain ranges, including the famed Spanish Peaks. The Comanche call them Huajatolla (pr. wah-hah-TOY-ə), meaning "double mountain". East Spanish Peak is 12,688′ (3,867 m), while West Spanish Peak rises to 13,631′ (4,155 m). The mountains have many dikes, an interesting geological feature.
Soon we were able to see the dunes in the distance. Nearing the park, we stopped at Zapata Falls campground. The 30′ falls are a short half-mile hike on a fairly easy trail…or so we thought. Turns out, the last hundred yards or so require hiking up the creek, which was flowing extra-swiftly and high due to recent rainfall. We decided it wasn't wise to go farther (especially while carrying rather expensive camera gear), so we enjoyed the crystal-clear water for a while, explored the South Zapata Lake Trail for a bit, and then headed back down to the car.
Great Sand Dunes National Park and Preserve
Next, we drove to the Great Sand Dunes Visitor Center. There, we read about the history of the park, learned why there are sand dunes in such a bizarre location, and enjoyed the views of the dunes.
Great Sand Dunes National Park and Preserve was established as a National Monument in 1932, and was redesignated as a National Park in 2000. The park is 167.7 square miles, plus the additional 65.1 square miles of the preserve. The dunes cover an area of about 30 square miles.
We were not aware of how many non-sand-dune activities are available in the park. There're also high alpine lakes, marshlands, forests, and mountain passes. One could easily spend several days exploring the far reaches of the park, or simply enjoy a half-day like we did.
We decided it was time to hike something. After driving a short distance back towards the main entrance of the park, we started on the short Montville Nature Trail. This connected us to the shorter Wellington Ditch Trail, which follows an old irrigation system built by the Wellington family, who were early settlers in the area. Just off the trail, we saw what I presumed to be the remains of their homestead. Apparently, they never used the irrigation system.
It was a nice hike, with panoramic views of the dune field. We saw many spiked and flowering cacti along the path, along with a variety of other unique plants. The trail eventually ended at one of the park's campgrounds, so we turned around and retraced our steps back to the car.
By this point, we were hungry and running out of energy, so we decided to seek out some food. We'd noticed a place just outside the park entrance, so we drove back to check it out. Turns out, there was a lodge/restaurant/general store called The Great Sand Dunes Oasis, so we stopped to grab a bite to eat. Since we expected to eat again sometime before bed, we decided to split a salad and a "Navajo taco", which was traditional Native American fry bread topped with chicken, refried beans, lettuce, tomato, cheese, and red and green chili.
The food was excellent, and definitely not something we'd ever had before. I'd heard of fry bread, but never tried it; I'd definitely get it again sometime. I passed on dessert, while Faith decided to get a Butterfinger ice cream bar from the general store adjoining the restaurant. We sat out on their front porch and enjoyed a view of the dunes while she ate.
After we finally got all the sand out of our boots (we almost could have supplied a small playground sandbox), we hit the road again, retracing our steps back on CO-150, US-160, and I-25. It was quite dark outside, so we had great views of the night sky while we drove, even though it was slightly cloudy.
Just before midnight, we finally arrived back in Colorado Springs, and after a 15 minute delay from a GPS mishap/user error, pulled into In-N-Out burger for a very late dinner. This was our choice because I've always wanted to try it, but also partially because it was one of the few places still open at that hour.
Faith and I both ordered Double-Doubles "Animal Style" (lettuce, tomato, a mustard-cooked beef patty; add pickle, extra spread, and grilled onions) and fries. I got a chocolate shake, and she got a lemonade. The burgers were delicious, and surprisingly inexpensive. I would definitely return sometime, and will also henceforth advocate for the chain opening locations in NC.
After polishing off our extra-healthy dinner with a frenzy, we drove back home and bedded down for the night around 01:15, thoroughly exhausted.
I'm dedicating this section to all the things we missed out on today (other than not seeing the waterfall).
Let's start with the craziest one: if you'd told me there was an alligator/reptile farm in the middle of the almost-desert in Colorado, I never would've believed you. Apparently, there is. Bear with me a moment while I go down this rabbit hole…
Turns out, in 1977, someone started a tilapia farm in the geothermal waters in the San Luis Valley. In 1987, they had too many excess/dead fish, so instead of throwing them away, they brought in 100 baby alligators to organically dispose of them. The alligators grew quickly in the naturally warm water (and because of the nearly endless food supply), so in 1990 they opened to the public as the Colorado Gator Farm. Now, they also have tortoises, iguanas, poisonous snakes, and giant snapping turtles. The park also has albino alligators, you can hold baby gators, and feed the gators and some of the other animals.
We'd never heard of this place before we saw the signs for it, and decided we wanted to go. However, the most direct route was closed due to road construction. It would've been an extra hour out of the way to get there, so sadly we had to pass.
Chap Stick and Chapped Lips and Things Like Chemistry
If you go to the dunes, bring chap stick. We forgot ours, and both our lips were nearly bloody by the end of the day. The park is [literally] high and dry, and the sand blowing around definitely didn't help the lip situation. Also, if you have anything magnetic (like the water bladder clips on our backpacks), particles in the sand will stick to them and be next to impossible to get off.
If you hike with trekking poles, make sure to bring your wide snow baskets to the dunes. It would've made ascending a lot easier.
Here's a video of some of today's adventures:
Stay tuned for more…tomorrow will be a much more relaxed day in Colorado Springs.