Today we visited Grand Teton National Park and the surrounding area, and then headed to Yellowstone after lunch. We packed so much into today that I've opted to split this day into two posts.
Today started very early. We left our Airbnb townhome in Victor, ID around 04:30 and drove back across the Teton Pass to Wilson, a small town situated on the Snake River just west of Jackson. We headed to Emily Stevens Park to begin the most important quest of the entire trip: to spot a moose. It was a beautiful area, and we were able to walk out on a pedestrian bridge and enjoy a beautiful view of the Snake River, but unfortunately, we didn't see any moose.
Next, we headed a short distance north to Rendezvous Park (another common place to spot moose), where we walked around several water areas, but didn't see anything other than some moose droppings. However, I did manage to spot a bald eagle and what I think was an otter. It could've easily been a beaver, or something else…I'm clearly no wildlife expert.
As we were in our car and about to drive to our next destination, we spotted a moose cow and her calf through the trees. Even though we could only see them through the trees, the giant silhouette was unmistakable. By the time we realized what was happening, they quickly disappeared into the woods again. We left, feeling about 10% satisfied.
Breakfast - Persephone Westbank
Now very hungry after our marginally-successful moose-seeking, we drove a short distance up to Persephone Westbank, a bakery and cafe whose main location is in Jackson. We got several baked goods to split, plus some much-needed coffee. Our samplings included a ham and cheese croissant, chocolate croissant, blueberry muffin, lemon scone, and a huckleberry-cream cheese danish. The ham and cheese croissant, muffin, and scone were especially delicious.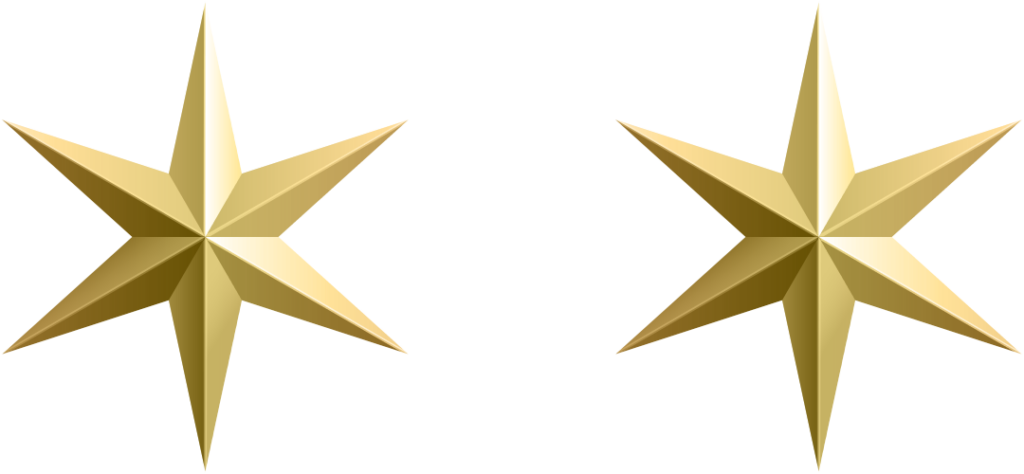 A tasty levain bakery in a cozy, modern setting. Delicious pastries, coffee, and breakfast items.
* – Would definitely visit again
** – Exceptional, must visit if you're in the area
*** – Worth making a special trip to eat there
Grand Teton National Park
After finishing up breakfast, we officially entered Grand Teton National Park. The Park was established in 1929 by Calvin Coolidge, and was expanded an additional 114,000 acres by FDR in 1943.
310,000 acres (480 sq mi)
10mi south of Yellowstone National Park, connected by the John D. Rockefeller Jr. Memorial Parkway
Named after the 13,775′ Grand Teton, the tallest mountain in the 40mi-long Teton Range
8 peaks top 12,000′
Lowest elevation: 6,320′
Average elevation: 6,800′
242 mi of hiking trails
Jackson Lake is 15mi long
The average annual rainfall is 21.6″, and the average annual snowfall in the valley is 173″
~2,000 grizzlies reside in Yellowstone and Grand Teton National Parks
Home to both the smallest bird and largest waterfowl in North America: the calliope hummingbird and trumpeter swan, respectively.
Only National Park to have an airport inside it
Home to the fastest mammal in the western hemisphere: the pronghorn, which can run up to 70mph
Our first ambition in the park was to drive the Moose-Wilson road, a narrow, winding gravel road that connects the small towns of Wilson and Moose. We drove with the windows down, enjoying the cool mountain air and the sound of cascading creeks, freshly invigorated with the recent snow melt.
Rounding one bend, we noticed a backup of a couple cars watching something. Moose! We were so excited we could hardly scramble to get our cameras out, but we finally were able to inch the car forward far enough to get a clear view. A mother and her calf were drinking out of a pond, undisturbed by the growing crowd of cars watching them (including some people who were impatiently honking because they didn't realize what was going on). We watched the moose for a good 10 minutes, and then proceeded on to give those behind us a clearer view. Mission accomplished!
Craig Thomas Discovery and Visitor Center
Our next stop was the Craig Thomas Discovery and Visitor Center, the main information center for the park. We browsed the exhibits for a while, and purchased a few souvenirs from the gift shop, until deciding it was time to move on to other areas of the park.
We continued north on the Teton Park road, stopping periodically in pullouts to snap a picture of the views, or to read interpretive signage. Along the way, we spotted a few pronghorn antelope prancing in the sagebrush.
Our next stop was Jenny Lake, one of the Park's most popular areas. We'd originally (before we spotted the moose) planned to do the popular three-in-one hike (Cascade Canyon, Hidden Falls, and Inspiration Point), which involves taking a boat shuttle across the lake. Because we were running late because of the moose watching, the shuttle wait had already grown to two hours, so we opted to skip the hike. Maybe on another trip…
After giving up on the hike, we spent some time walking around the lake, both from the main parking lot, and from Jenny Lake Loop Road. The view of the Teton Range was spectacular, and the water in the lake was crystal clear. It was a beautiful spot, and I wish we could've spent more time there. In the parking lot sidewalk, we noticed some hoofprints where a moose had walked through before the concrete cured.
It was about this time that I noticed Faith's Trader Joe's tortilla chip bag had blown up like a balloon from the change in elevation/pressure.
After briefly passing the southeast shore of Jackson Lake, we veered off the main road and headed up Signal Mountain Road, which provides access to two stunning overlooks. One looks towards Jackson Lake and the Tetons, while the other provides an excellent view back into the Jackson Hole Valley.
Now back on the main road, we continued our drive past Jackson Lake, and stopped at the Jackson Lake Dam and the corresponding spillway that releases the Snake River. The amount of fish at the upper side of the dam was unbelievable. It would've literally been shooting "fish in a barrel" if we'd so desired. There were probably millions of fish all in that relatively small area.
Lunch // Jackson Lake Lodge
By now, it was 14:30, and we were quite famished after the morning's activities. As we soon learned, it's a bit of a struggle to find food in the National Parks during COVID times (and because they're short-staffed). We ended up getting to-go food from the Pioneer Grill in Jackson Lake Lodge, stopping briefly on the way up to observe a herd of elk in a field far below the road.
Mom got a pulled pork sandwich, Dad got a bison burger, and Faith and I split a bison burger and a hot dog. We all got one of the Grill's famous huckleberry milkshakes. Since the food was to-go only, we took it into the Blue Heron Lounge in the Lodge, and ate our food with a nice view of Jackson Lake. The food was sustaining, but definitely overpriced. At least the milkshakes were very good…
After lunch, we made one final stop before leaving the park: Oxbow Bend. This pullout offers excellent view of the Snake River and Teton range. We also saw plenty of waterfowl in this area, most of which I can't identify (other than basic ducks/geese/etc.). Finally, we swung around the north side of Jackson Lake and began our exit from the park.
Even though we certainly didn't see everything in the park, we'd managed to get a grand overview of the park. Unfortunately, it was time for us to leave and begin the long drive north through Yellowstone National Park to our hotel in Gardiner, MT, just north of the park. If you're in the Yellowstone area, be sure to include a tour of Grand Teton National Park as well. I'd recommend allocating at least one day, if not more, to explore this picturesque area. 
This post gets us through around 15:00, so I'll finish recording the day's activities in a second part.
Part two of this post will be coming soon!
– Isaac, Faith, Jerry, and Amy