Welcome to the latest installation of the official Church Family travel blog! This series will cover our travels to Europe ('our' being Isaac and Faith). We'll start in Switzerland and visit five other countries, stopping as usual for food, scenery, and interesting sights along the way.
Before I officially begin, let me first congratulate Faith on graduating from Appalachian State University on Friday! She earned her Bachelor of Music in Violin Performance.
We've also recently launched a new music website for her: faithchurchviolin.com. If you know of anyone who needs music lessons, or musician(s) for a wedding, feel free to reach out.
I just realized we never actually shared any of our wedding photos, so click below to view the gallery. Sorry it's half a year late…
Breakfast is the best start to any day, and to any trip. Chick-fil-A breakfast makes it an even better start. We stopped at the new-ish Lincolnton location and grabbed a variety of items. 
Mom and Dad dropped us off at Charlotte Douglas International Airport (CLT) around 10:30. We checked in, said our final goodbyes, and headed to the brand-new section of CLT for our flight to Toronto (YYZ). The new terminal is very nice, and has a "shiny" feel overall.
Air Canada Flight 7347 departed CLT for YYZ almost exactly on time (12:00), and landed one minute behind schedule (14:04). This was the first time I'd flown Air Canada; Faith has before. The plane seemed a little dated, but the service was great, and the landing was one of the smoothest I've ever experienced.
Toronto Pearson International Airport
We debarked our plane on the tarmac rather than at an actual gate. I'm convinced we had to walk at least 6 miles to our connecting terminal as we wove through a maze of additional airport security, backtracked several times, and went up several levels of stairs.
Our layover in YYZ was a generous 4 hours, so we took the opportunity to grab some overpriced airport food and stretch our legs a bit. We split a steak fried rice bowl from an Asian restaurant, which turned out to be surprisingly good. Since we had plenty of time, we decided to hone our chopstick skills.
That satisfied us for the time being, and we decided we'd grab more overpriced airport snacks later on to help further break up the layover.
Pearson Airport (named for Lester B. Pearson, prime minister of Canada from 1963-1968) is the 31st-busiest airport in the world. The airport displays several interesting art exhibits, and also has a fitness center where you can get workout clothing, gym access, and a shower (toiletries included) for a flat fee.
Unfortunately, none of those lovely amenities were in the international terminal, though it did have decent Wi-Fi access and an abundance of outlets for charging our various electronics. Also, if you want to spend $1,000+ on a watch, it's the place for you.
Soon, it'll be time to fly again. Our plane, a Boeing 787-9 Dreamliner (not the one that's been having issues, that's the 737-Max), will take off for the 4,050-mile Air Canada Flight 878 to Zürich (ZRH) at ~18:05. After a what I'm sure will be a disappointingly bland airplane meal, we'll settle down and try to catch a few precious hours of shut-eye before we touch down.
We're scheduled to land at Zürich Airport at 07:40 CET (Central European Time), which is the EST equivalent of 01:40. As we're boarding the plane, that'll be about 7 hours away! Tomorrow will be a long day, but we're very excited about everything we have planned. Between the two of us, we've experienced the time difference a handful of times, so at least it's not uncharted waters. The trick, I've found, is to stay awake the first day; having ready access to European espresso helps.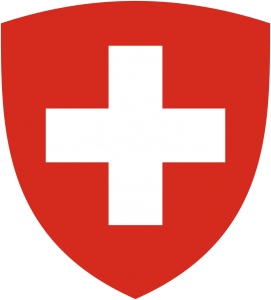 If you've ever wished for more hours in a day, try a trans-Atlantic flight…you just need to go the other direction.
Tomorrow, we'll officially start our European adventure at the Zürich Airport in Kloten, Switzerland. From there we'll travel south to Lucerne (Luzern), and then to Interlaken and the Bernese Highlands (Berner Oberland). 
If you haven't already, click below to subscribe via email to our travels. We'll hopefully be sending daily updates.
We have many exciting things in store, and hope you'll enjoy following our experiences!